Featuring new OneTouch™ Sessions to offer you more immediate efficacy and convenience.
OneTouch Sessions are presets of consecutive treatments for targeted concerns, allowing you to get through your treatment schedule more quickly and with less hassle.
While our Classic system's Treatments are 20 minute basic procedures, a Session is a preset combination of treatment steps, usually 40 - 80 minutes in duration.
We offer two types: Wellness Sessions and Therapy Sessions.
Wellness Sessions are self-administered non-medical sessions used to maintain personal health and wellness. Wellness options are only available in our Mark II Health models and come in specific "packs".
Therapy Sessions are therapist administered medical or non-medical sessions used to enhance physical performance or improve health. Therapy options are only available in our Mark II Pro models.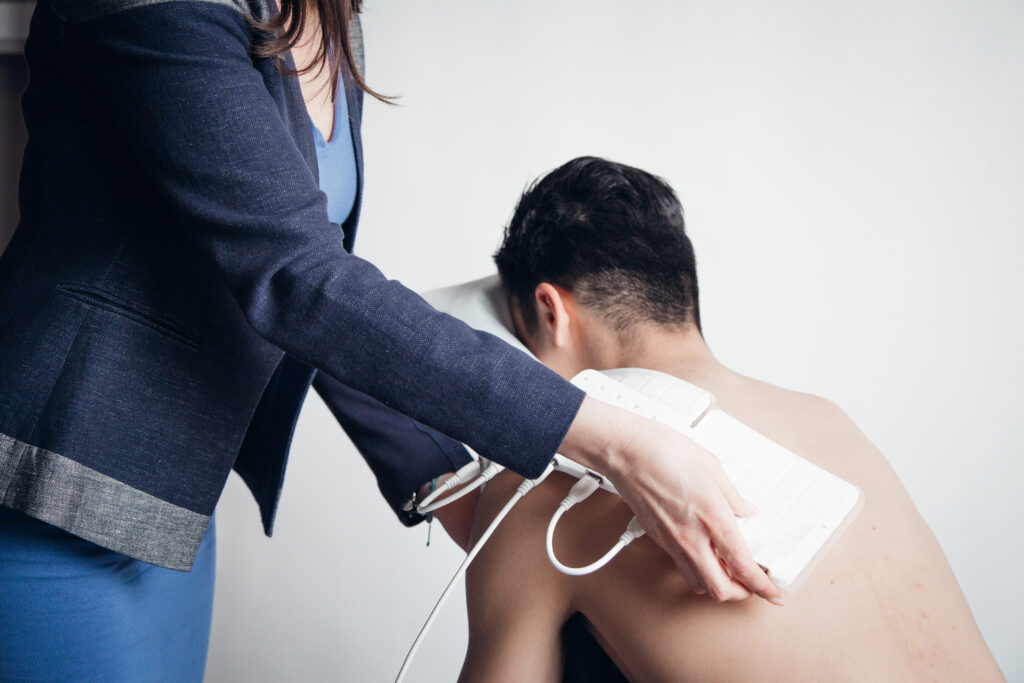 Effective treatments without the requirement of being a PBM expert means anyone can set up and hit go.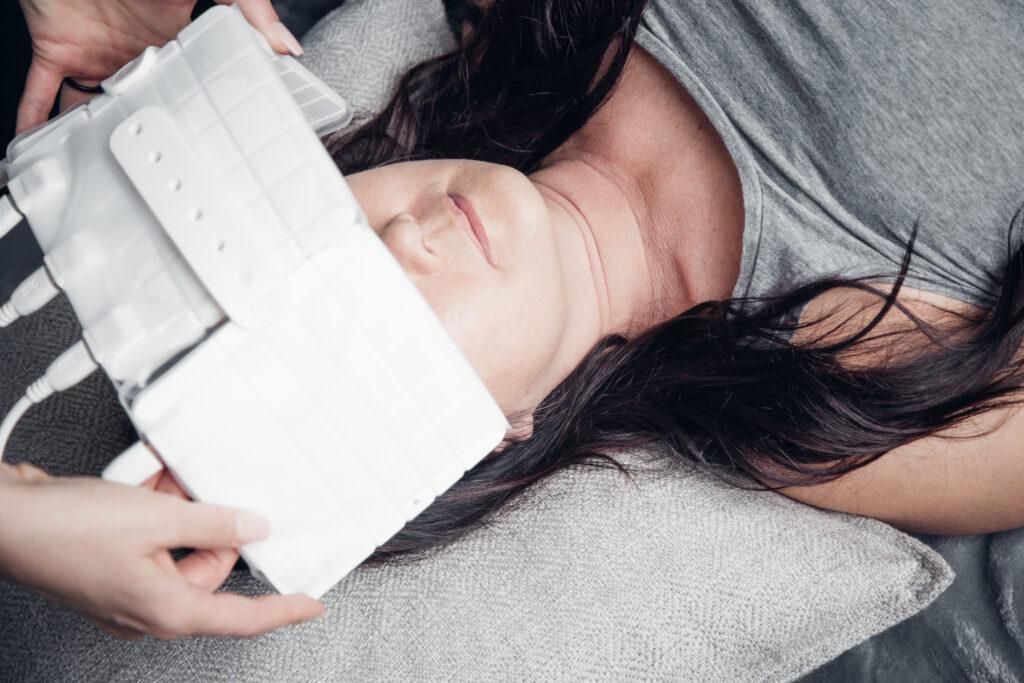 Only have a few minutes? Sessions are formulated to target most critical tissue types FIRST in a session. This provides you with more crucial frequencies earlier on without the effort of extra manual interactions.
Sessions are a predesigned sequence of different treatments, which means no need to repeatedly select one treatment after another. OneTouch sessions do everything for you.
What happens then? The system will begin to sequence though various treatments of red and infrared light, modulated at ever-changing pulse frequencies that are especially tailored for the condition of your choosing.
Sessions may be up to 80 minute in length but you can stop anytime after 40 minutes and still have received the largest therapeutic benefit that the session offers. This is because sessions intermingle steps from treatments, with the most important steps done first.
As a matter of comfort, the system also auto-adjusts the power levels to keep the LightPads from getting too hot later in the session.
The result is a comfortable, relaxing, and therapeutic health benefit to the user. For therapists, this means being free to treat other patients or tend to other tasks.
Contact us today to learn more.
For more info or to get a quote, please contact your LightMD representative or reach us by emailing
[email protected]
.
What is included in every PBM therapy system
Different Color LightPad Options
Red & NIR LED Neck LightPad
Get the right one for you
Whether you are a super-user or physician, there is a Mark II for you. Our range of systems consist of three main models: Basic, Health, and Pro. 
Peer-reviewed papers have reported our PBM therapy is effective in the symptomatic treatment of COVID-19.
Peer reviewed papers have reported our PBM therapy is effective in the symptomatic treatment of COVID-19.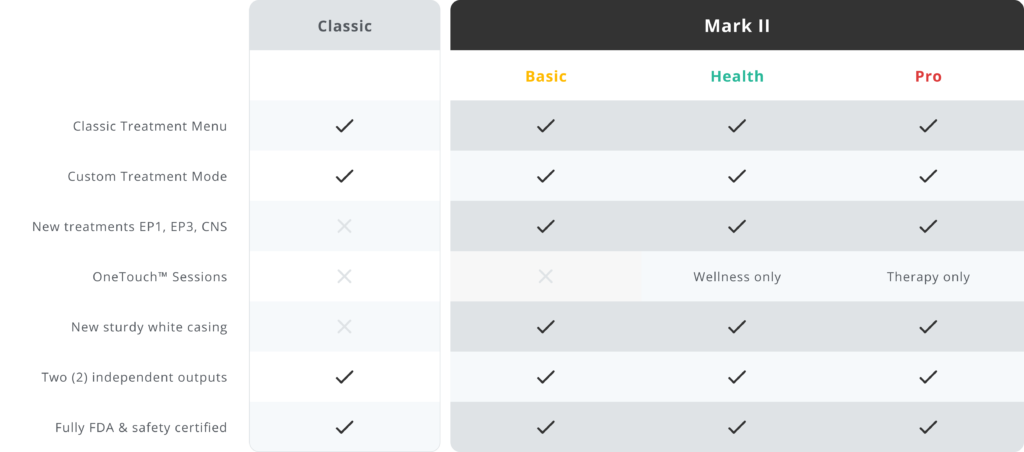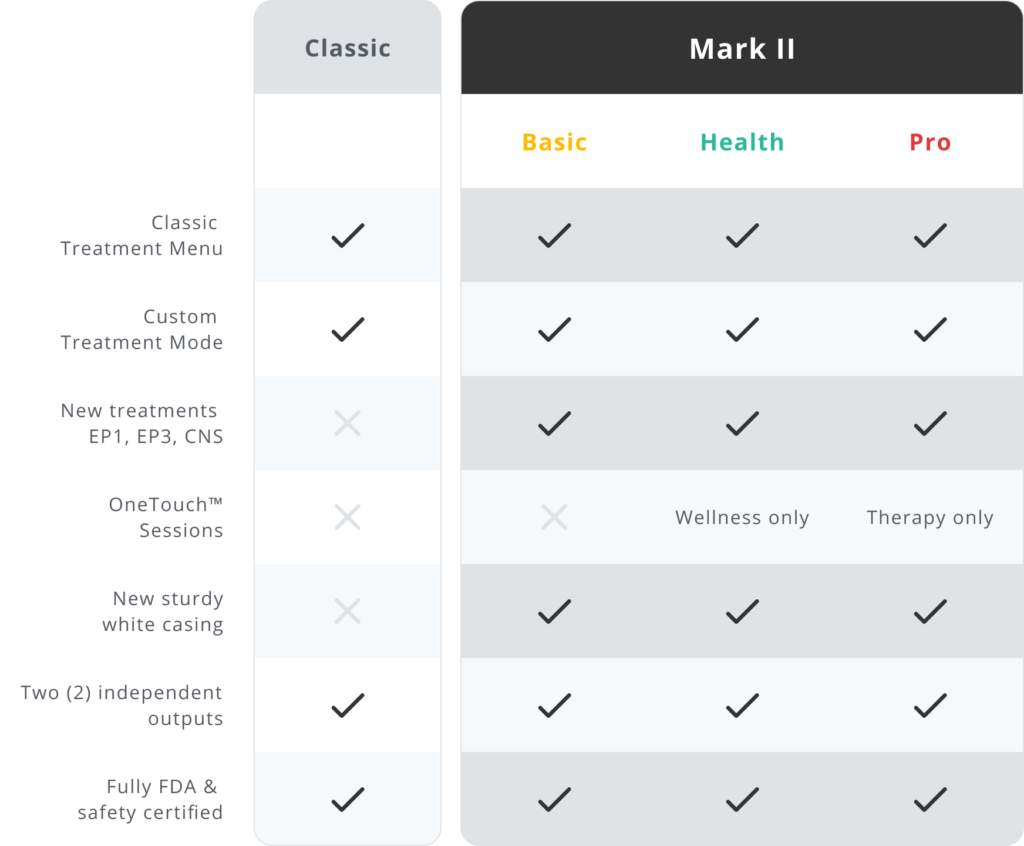 Note: The Mark II Photobiomodulation Therapy (PBT) System is FDA approved for medical therapeutic use. Pursuant to applicable government regulations, only physicians and certified medical personnel are authorized to treat medical conditions of patients. The Mark II may be used for non-medical purposes relieving pain or promoting wellness.
To order, get a quote, or for more information please contact your LightMD representative or email us inquires at [email protected].