Learn about our advanced photobiomodulation therapy.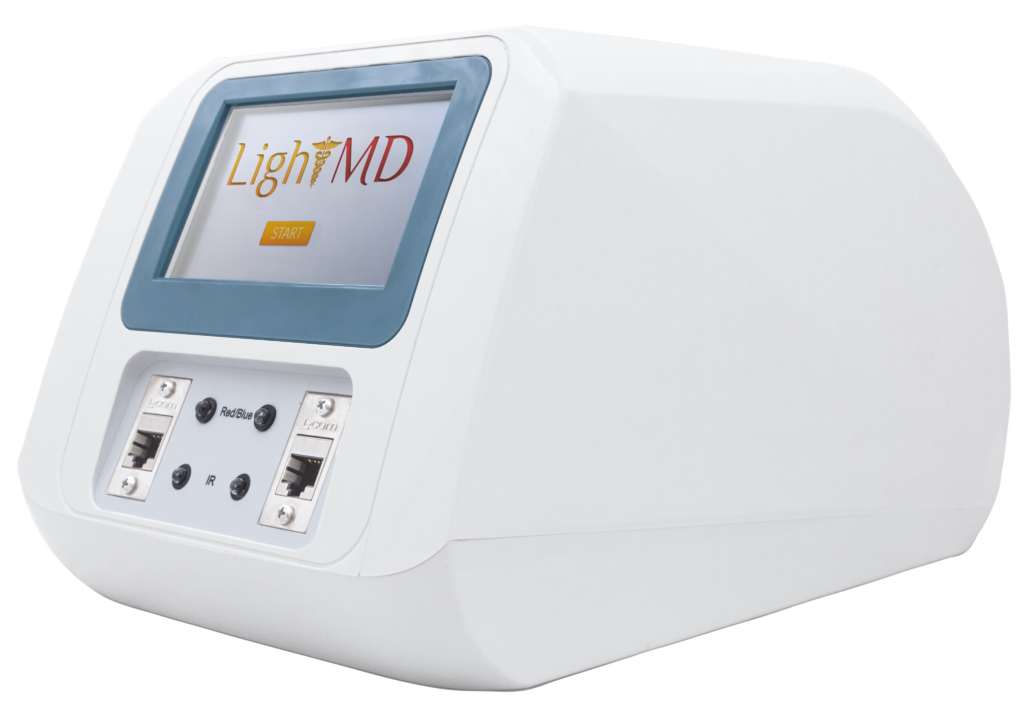 LightMD's PBM Therapy System™ is a medical-grade device that uses the latest in LED technology to provide full-spectrum red and infrared light to the body for the purpose of providing effective relief and reducing recovery time. Learn how PBM Therapy works.
There are many reasons why our technology has excelled in getting results.
Think you've heard about phototherapy before? Not like this, you haven't.
"As a busy Family Practice M.D., of over 20 years, I am excited as to the many applications of LightMD's Phototherapy System, that I have incorporated into my practice. The machine has been invaluable in expediting healing and well being of my patients for a myriad of appropriate health concerns. I would absolutely recommend this machine to all practitioners."
David Cahn - Board Certified Family Practice, San Jose, CA
"LightMD's PBM Therapy System has been a great addition to our office. We have been using it consistently in our office for almost 2 years. It paid for itself within 3 months. It is wonderful for reducing inflammation, increasing circulation and accelerating the healing process in many types of conditions. It is easy to apply, feels great and patients really enjoy receiving it. We highly recommend this technology for your office."
Drs. Ron & Heather Andelora - Tucson, AZ