For 
medical therapy
, the Mark II
Pro
has been designed for physicians, specialists, hospitals, sports medicine, recovery (injury, disease, immune distress, post-op, skin).
We offer four versions of this model to best fit your practice.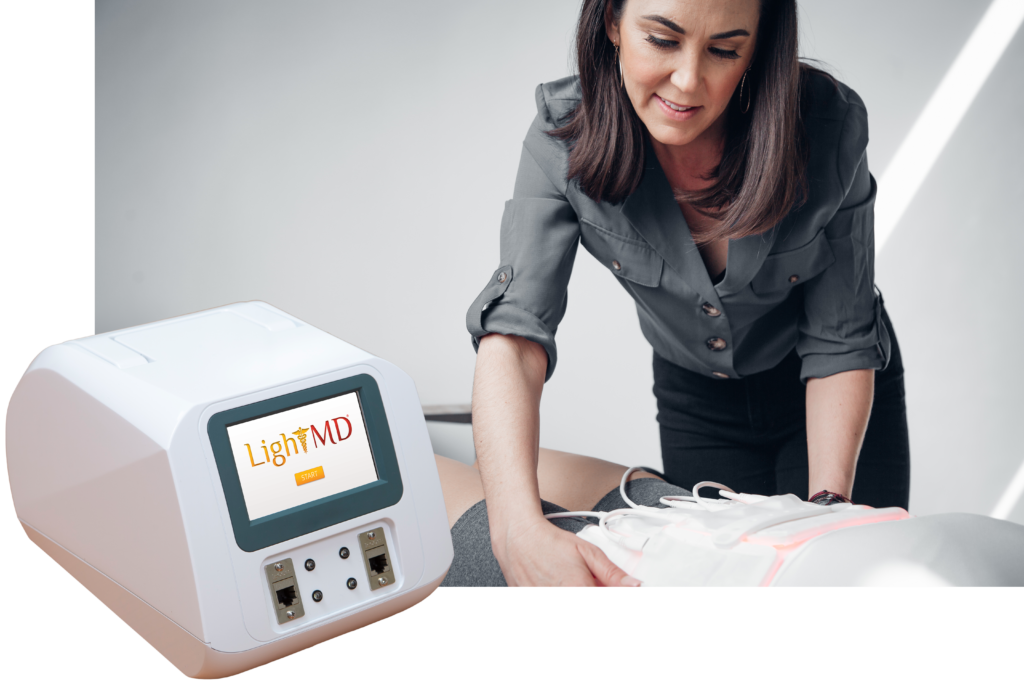 Four Pro Versions Available
Most medical therapy sessions in the Pro series are only up to 60 minutes in duration and the number of sessions available differ depending on the version. You may view these in more detail in their repsective PDFs.
Therapy for all major organs & tissue types.
Used by medical doctors, general practitioners, physicians, specialists, surgeons.
Therapy for skin conditions plus spa sessions.
Used by dermatologists, estheticians, plastic surgeons, allergy specialists.
Therapy for all musculoskeletal injury & pain.
Used by chiropractors, physical therapists, pain management doctors, eastern & holistic health.
Therapy for sports performance & injury.
Trainers & coaches, team doctors & PTs, competitive athletics, regenerative medicine.
Contact us today to learn more.
For more info or to get a quote, please contact your LightMD representative or reach us by emailing
[email protected]
.
What is included in every PBM therapy system
Different Color LightPad Options
Red & NIR LED Neck LightPad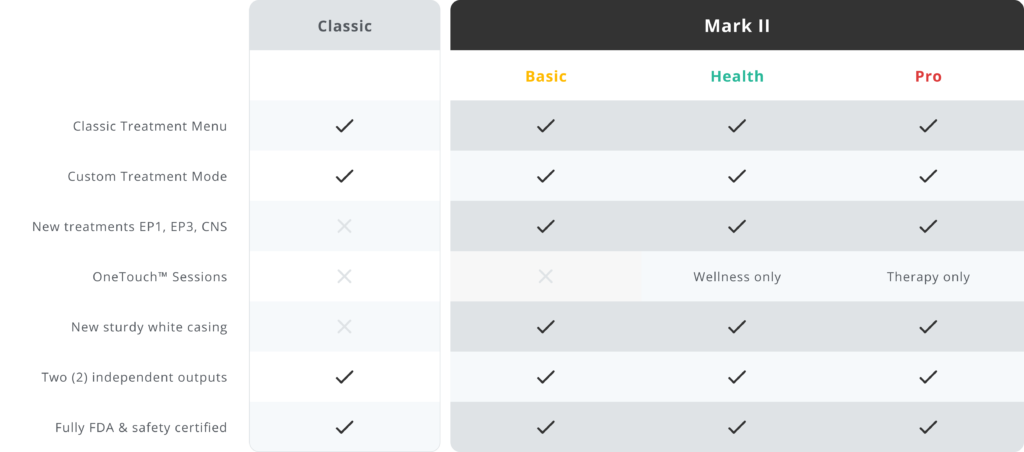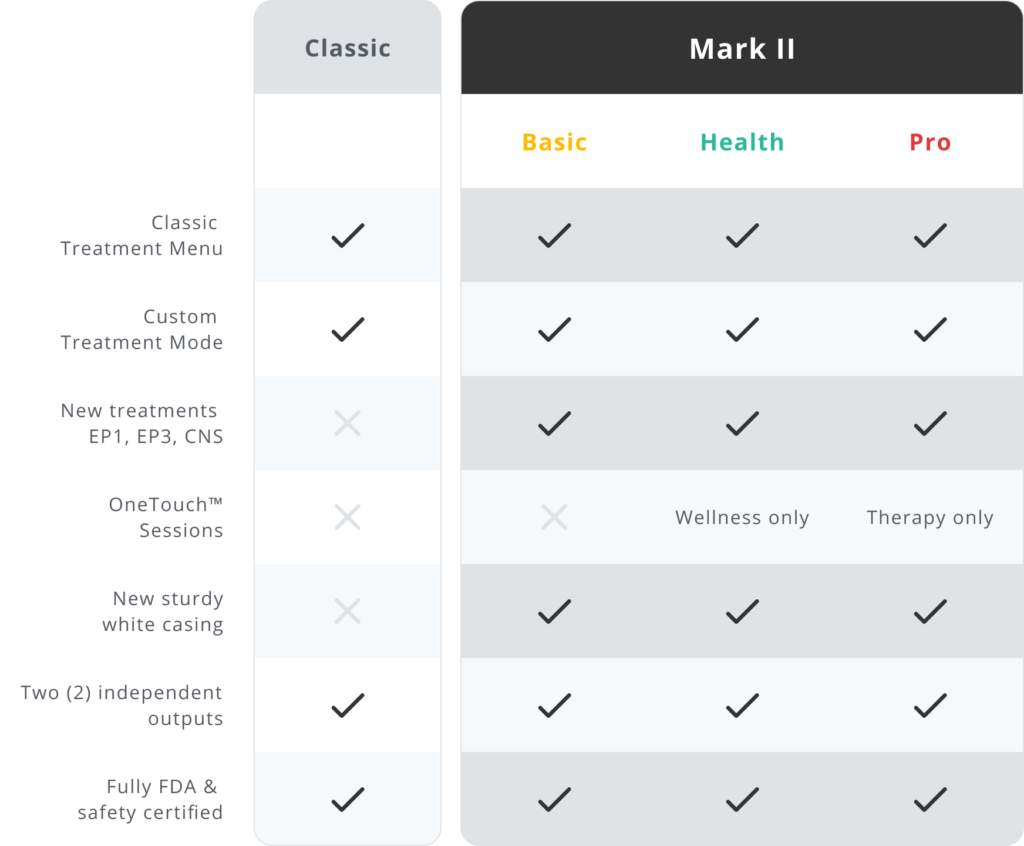 Note: The Mark II Photobiomodulation Therapy (PBT) System is FDA approved for medical therapeutic use. Pursuant to applicable government regulations, only physicians and certified medical personnel are authorized to treat medical conditions of patients. The Mark II may be used for non-medical purposes relieving pain or promoting wellness.
To order, get a quote, or for more information please contact your LightMD representative or email us inquires at [email protected].